Looking for inspiration? We've gathered some of the best client portal examples on the Ahsuite platform to illustrate what is possible when you customize your own client portal.
From a marketing agency to a high school reunion, Ahsuite client portals have been adapted to a range of different purposes. The combination of a public profile with lead capture, the ability to put information behind a password or share view-only access with a link, and the ability to easily embed anything make Ahsuite an extremely versatile platform for a wide variety of uses.
If you're looking for some good ideas on how you can organize your own client portal, read on!
Best Client Portal Examples
To identify the best client portal examples we messaged our users and asked them to send us a screenshot of their client portal in action.
Ahsuite's minimalistic interface means the only customizations are to the sidebar menu and the embedded views, yet users have found all kinds of creative ways to make their client portals unique.
The five best client portal examples are shared here with their owners' permission. Read on to see the examples we picked!
1. Digital Smyle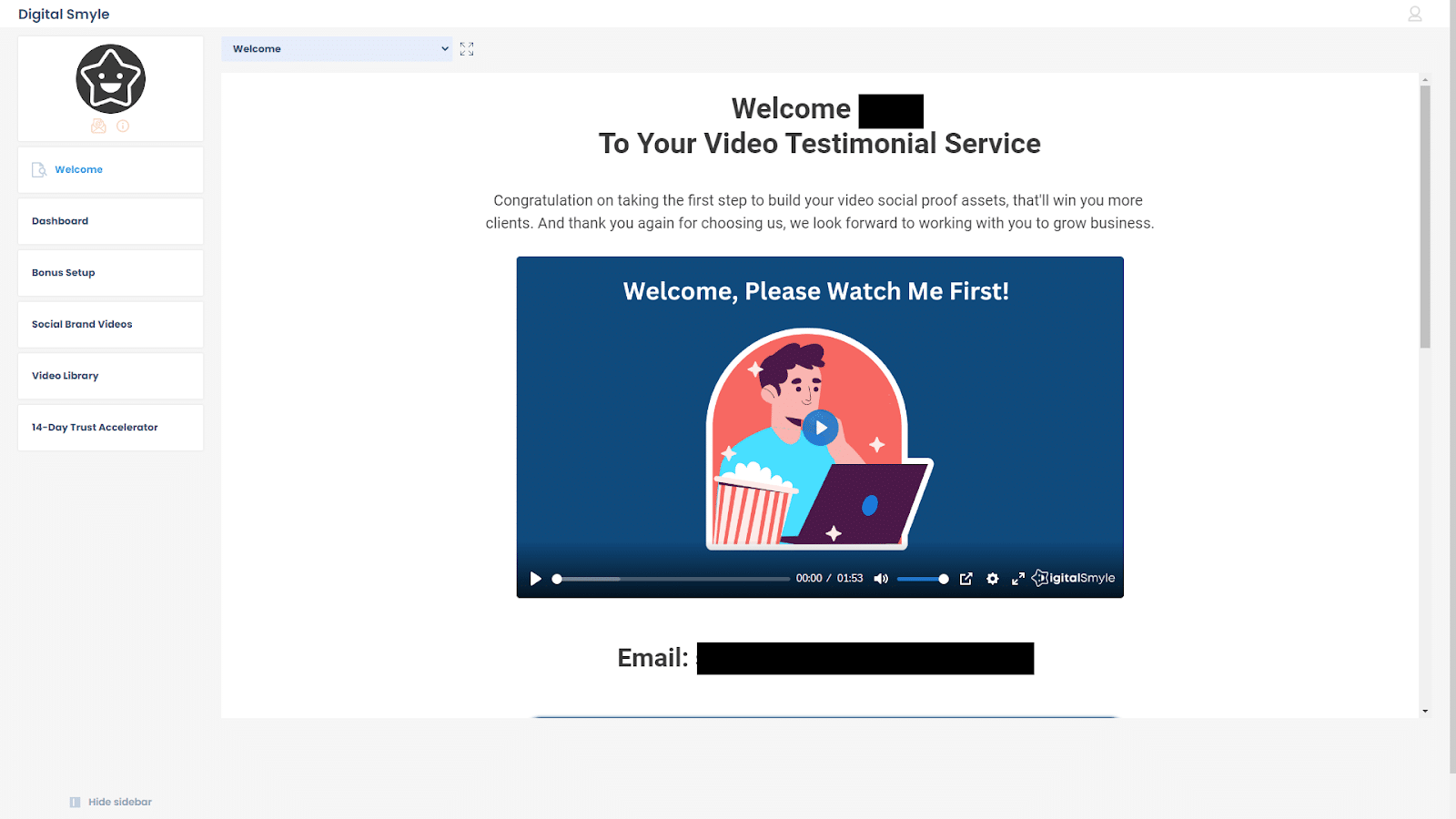 Digital Smyle uses Ahsuite to build client portals for users of their managed video testimonial service.
New users are greeted by name with a welcome video that explains the service. In the left sidebar menu, Digital Smyle has removed the default tabs and replaced them with custom buttons linking to specific Views.
Those Views are comprised of videos, AirTables, forms, and a video library, making the client portal look and function like a complex website.
2. Campero Marketing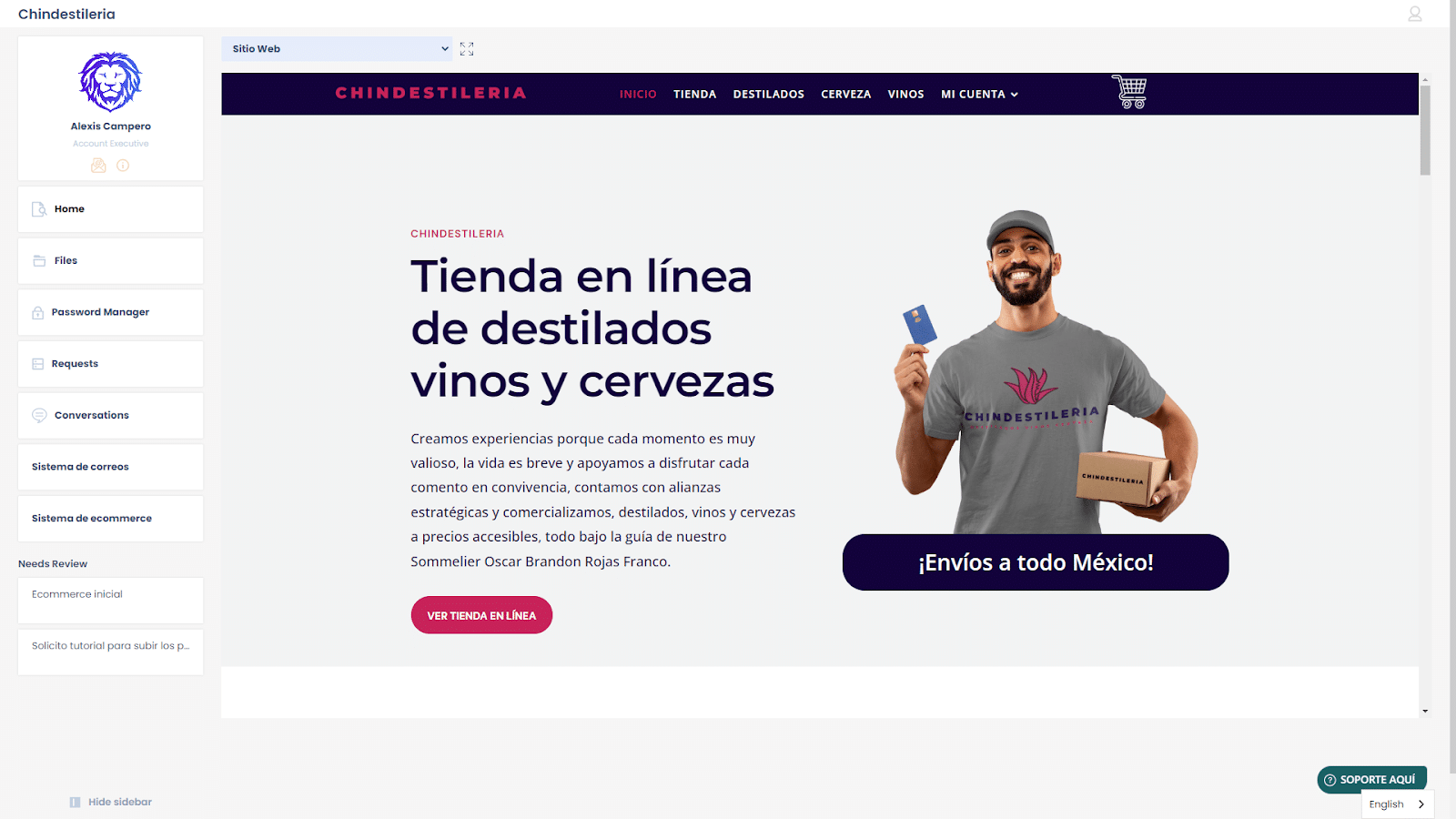 Campero Marketing does everything from web design to pay per click advertising, and they use Ahsuite to collaborate and communicate with their clients.
What I love about their client portal example is the way they have embedded the whole client website as a View. Why just share a link, when you can share a live site directly in your client portal?
They also added a chat widget to their client portal for customer support. This is achieved via the custom Google Tag Manager option for Ahsuite's Agency plan users.
3. Adzefit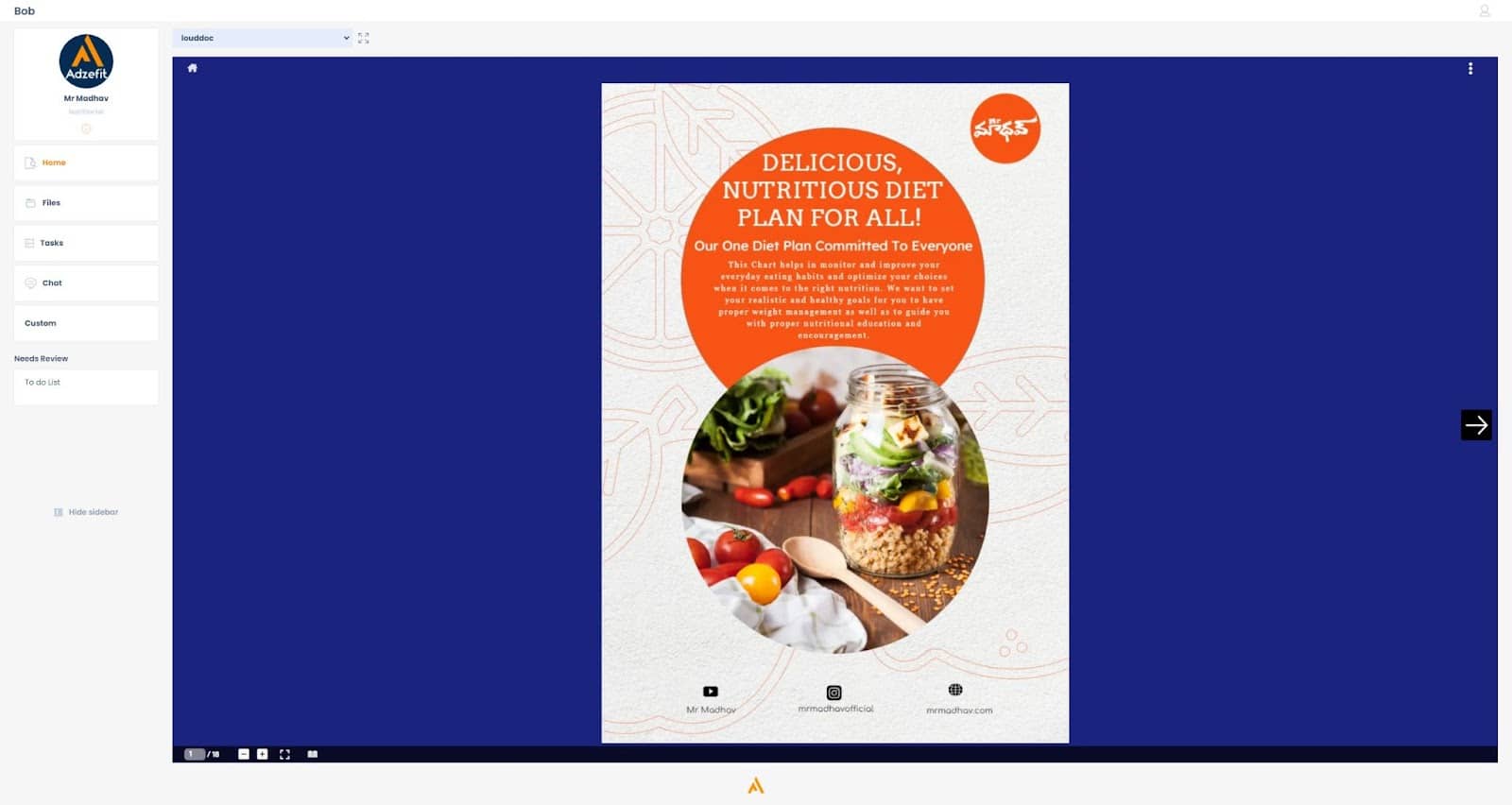 Adzefit is a fitness coaching service that uses Ahsuite to interact with their clients.
Adzefit originally used a portals platform that was built specifically for fitness coaches, but after trying Ahsuite they made the switch.
They use the Views to host forms and presentations, and they use Ahsuite's tasks and files features to give instructions and store data like progress photos and meal plans.
Adzefit gives me particular joy because they are blazing the trail when it comes to using Ahsuite for the coaching industry.
4. Talk With Veli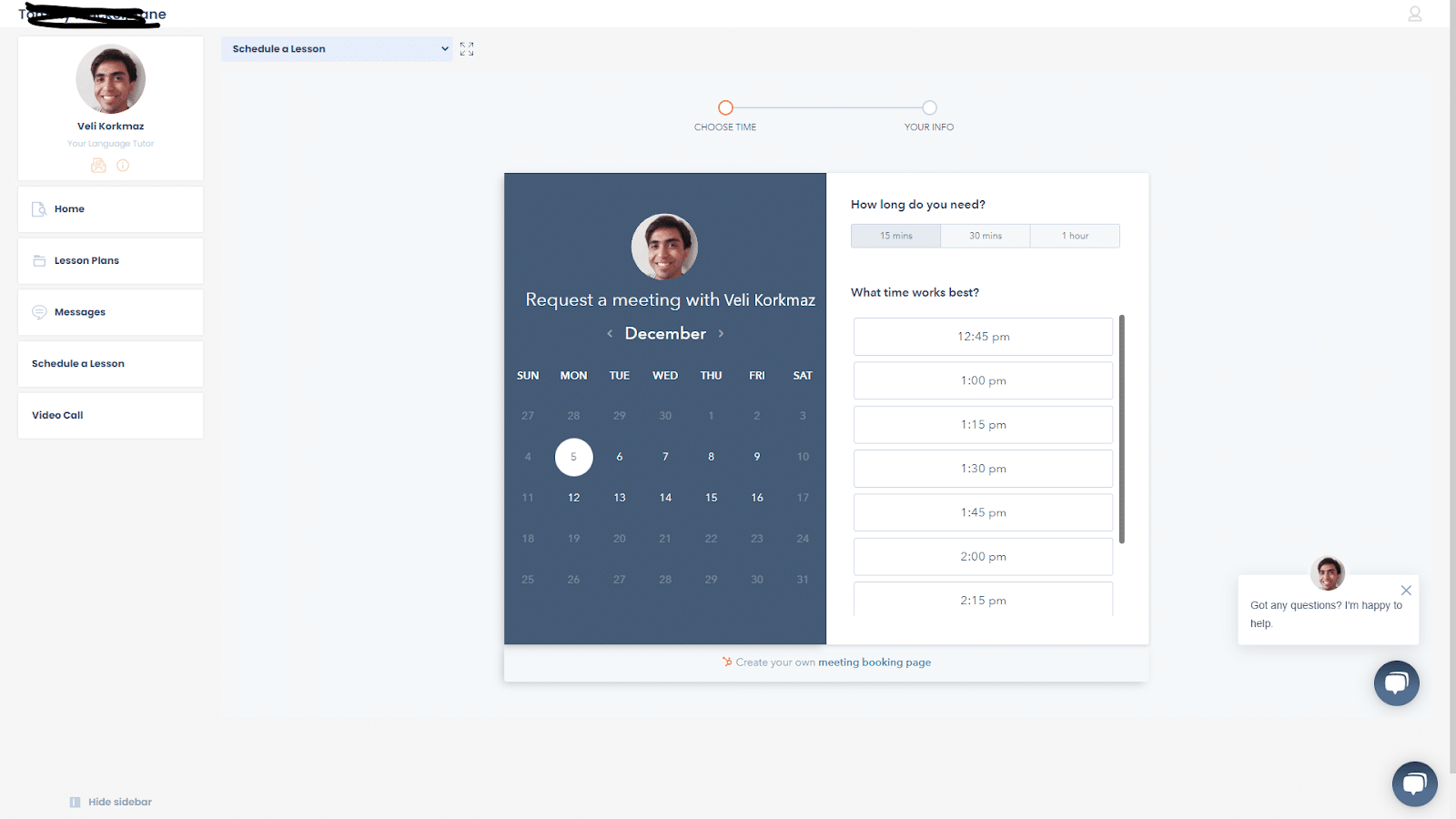 Online language tutor Veli Korkmaz was looking for the ideal platform for running his Turkish tutoring business, and Ahusite client portals fit the bill.
Veli runs Google and Facebook Ads to send traffic to his public profile. Visitors can register to become his student through the profile, and when accepted they can log in to view a welcome video, lesson plans, and make a payment.
Using a custom Google Tag Manager, Veli installed a Hubspot chat widget and scheduler as well as Hubspot CRM.
Students can book a lesson through the calendar in the portal, and when it comes time for a lesson, embedded video conferencing means the user does not even have to leave the website.
Good work, Veli!
5. High School Reunion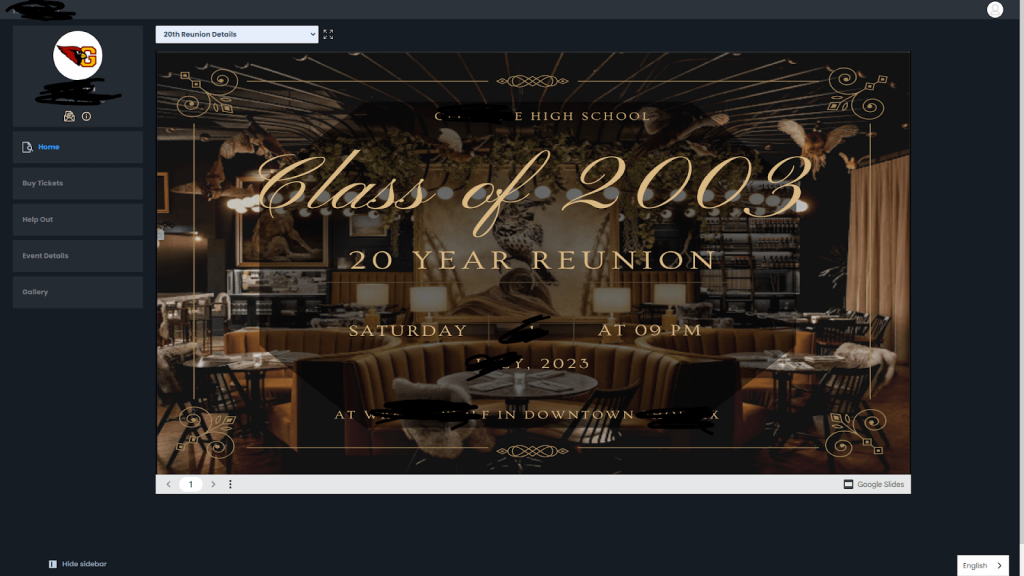 When planning their 20 year class reunion, this high school reunion planning committee decided to use Ahsuite as an event registration portal.
This unique use of Ahsuite makes sense because the public profile page is basically a simple website with a registration form.
Former classmates are invited to sign up for details and updates about the reunion. When logged in they can get the details, buy tickets, access the Facebook group, and after the event is over this is where they will share photos from the reunion.
Of course they could have built their own event website from scratch, but Ahsuite's client portals have all the functionality they needed.
This is yet another great example of a client portal being used in a way we never expected.
Summary
Ahsuite's clean and simple interface provides you flexibility to customize your client portal for your needs without overwhelming you with options.
As you can see in the best client portal examples featured here, you can configure your portals with the Views and buttons that make sense for your business.
If you're ready to start building your own client portals, click here to select a plan and start your free trial!